Jazz is in the air. Playful Grounds – Toronto's newest jazz venue in the heart of Little Italy – presents The Ed Vokurka Jazz Trio, Fri-May-17-2013. An eclectic approach to jazz; a unique style with multiple flavours to delight a variety of music palates.  Enjoy a fusion of traditional jazz, North American swing, European classicism, Vienna operetta, Argentinean tangos, chansons de Paris. Truly engaging, exciting performers who put their  hearts into every note. Ed Vokurka, jazz violinist extraordinaire; Abbey Sholzberg, double bass; John Fletcher, guitarist. Experience this renowned jazz trio. Delight in the fun, frolic, revelry and  distinct atmosphere as they create a mix of smooth, celebrated jazz sounds. Step out under the quarter moon and join the groove.  
605 College St. @ Clinton      
Doors open @ 8PM    
No Cover   *Pay what you can as contribution to group appreciated.
Info: 416-645-0484      www.playfulgrounds.com  
YouTube: Z0DGMQPXcHs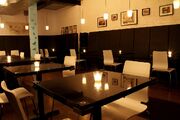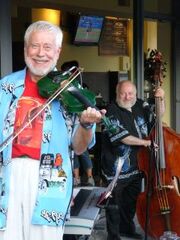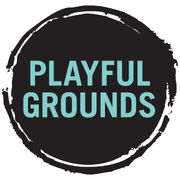 Ad blocker interference detected!
Wikia is a free-to-use site that makes money from advertising. We have a modified experience for viewers using ad blockers

Wikia is not accessible if you've made further modifications. Remove the custom ad blocker rule(s) and the page will load as expected.